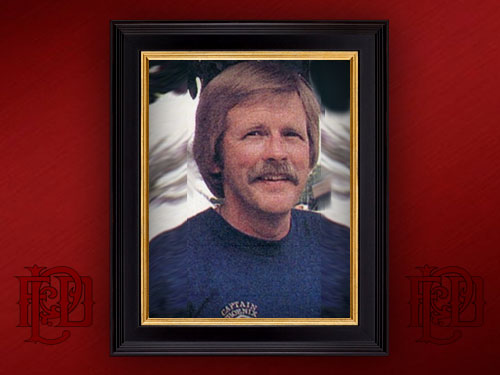 Gary C. Pykare
Fire Captain
Phoenix Fire, Engine 15, et al
Died: Sunday May 12th 1996
Age: 54 years old
Served for: 25+ years
Cause: Liposarcoma Cancer (VIP Death)
Gary is not recognized as an LODD, although many believe he contracted cancer from the job. He was diagnosed with liposarcoma cancer before there were presumptive or occupational cancers. Liposarcoma is not currently a recognized occupational/ presumptive cancer.
Gary was a passionate mentor, well respected and loved. We still have a fishing tournament in his name, and his phrase is still echoed in the youngest ranks of Phoenix Fire Fighters, "Live your interview".
Gary was born July 1st 1941 in Ohio, and served in the US Army.
He is buried at Greenwood just southwest of the Fire Fighters' Bell Tower, and is survived by his wife Judy. His grave is marked with a red L493 cross during the annual L493 Fallen Fire Fighter Memorial each January.