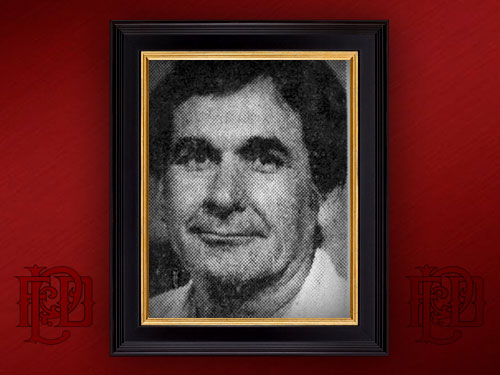 Alfred H. Cruz
Fire Captain
Fire Prevention
Last Alarm: Friday October 9th 1981, Dreamy Draw
Died: Friday October 9th 1981
Age: 55 years old
Served for: 25 years
Cause: Cardiac Arrest (LODD II pending)
Fire Captain Alfred Cruz was also the Vice-President of Local 493 Phoenix. He was attending an official retiree event at the old Dreamy Draw union hall, when he suffered a cardiac arrest. His fellow Phoenix Fire Fighters worked on him, and he died at John C. Lincoln Hospital at North Mountain.
Al was born October 29th 1928 (sic 1926) in Phoenix, and is buried at the Mountain View Cemetery in Casa Grande.
His grave is marked with a red cross during the annual Fallen Fire Fighter Memorials each January.
Al was survived by his mother and brothers. He served in the US Navy in World War II.
Interment:
Mountain View Cemetery, 15506 W. Skyway, Casa Grande AZ 85193.
Good Shepherd area, Section 4, Block 73, Space 1
(SW of the Office, through the gate, just right of intersection, by the curb).