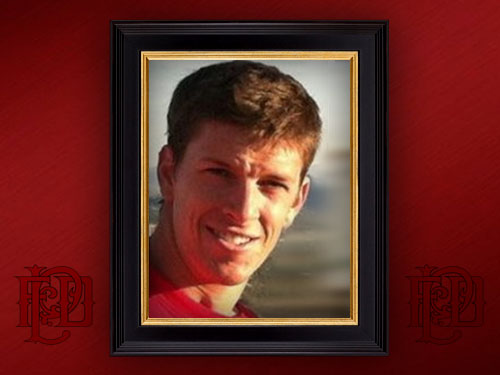 Bradley C. Harper
Fire Fighter
Phoenix Fire, Rescue 21, C-shift
Last Alarm: Sunday May 18th 2013
Where: 3663 W. Lower Buckeye, Inc# 13-155707
Died: Monday May 19th 2013
Age: 23 years old
Served: 2 years
Cause: Apparatus Accident (LODD I)
Fire Fighter Brad Harper and his partner on ambulance Rescue 21 were dispatched to a mulch farm fire. As they were dressing into firefighting gear at the sides of their fire ambulance, a fire truck was repositioning back down the narrow dirt road and Brad was pinned between the two trucks.
Crews worked to extricate and free Brad, and gave him care during transport. He died several hours later at the hospital.
Brad was born January 16th 1990 in Illinois, and is buried at Greenwood Firefighters cemetery by the Bell Tower. His grave is marked with a red cross during the annual Fallen Fire Fighter Memorials each January.
Brad is survived by his parents and his wife.
Interment:
Greenwood Memory Lawn Cemetery, 2300 W. Van Buren, Phoenix AZ 85009.
Forest Lawn, Block 174, Lot 3, Space 8
(SW of the Firefighters' Bell Tower, 4W-5S)
Historical Marker placed May 24th 2013 at 3818 W. Lower Buckeye