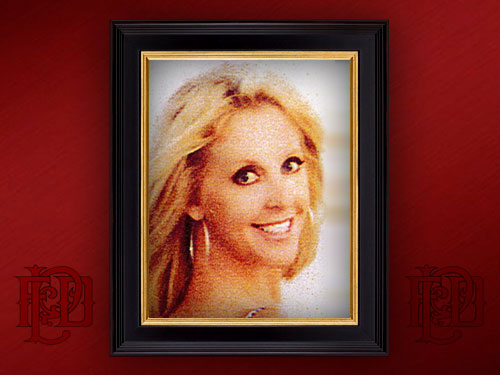 Brandi R. (Grimes) Schamadan
Fire Fighter
Phoenix Fire, Engine 23, B-shift
Last Alarm: Multiple, cumulative toxic exposures, 1993-2003
Died: Friday March 22nd 2013
Age: 41 years old
Served for: 10 years
Cause: Occupational Cancer
Fire Fighter Brandi Schamadan and her crew on Engine 23 were dispatched to fires that caused cancer and could penetrate protective firefighting gear.
Brandi retired in 2003 to raise her and her husband's children and developed signs and symptoms and was diagnosed with colon cancer as a result of occupational exposure.
On March 22nd 2013, Brandi died of the toxic exposure.
The industrial commission determined she had occupational cancer. The other crew members the calls have also exhibited signs and symptoms.
Brandi was born June 15th 1971 in Phoenix, and is buried at Phoenix Memorial Cemetery in north Phoenix. Her grave is marked with a red cross during the annual Fallen Fire Fighter Memorials each January.
Brandi is survived by her father, a retired firefighter, her husband, a Phoenix Fire Deputy Chief, and their children.
Interment:
Phoenix Memorial Cemetery, 200 W. Beardsley, Phoenix 85027.
Good Shepherd, #117, B, Space 3
(Due NE of the Chapel/office, East of oleanders, 9E from the road)