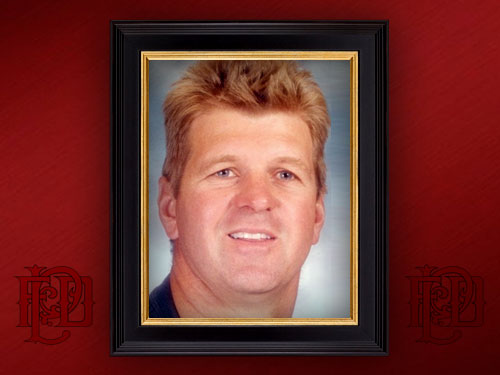 Bret R. Tarver
Fire Fighter, Helmet #1431
Phoenix Fire, Engine 14, C-shift, Class 03-
Last Alarm: Wednesday March 14th 2001,
Where: SW Supermarket, 1504 N. 35th Ave. Inc # 01-045301
Died: Wednesday March 14th 2001, Good Samaritan Hospital
Age: 40 years old
Served for: 8 years
Cause: Asphyxiation in Fire (LODD I)
Fire Fighter Bret Tarver and Engine 14 responded to a supermarket fire and was working the interior area on search and rescue and fire suppression, when he became disoriented in a sudden dark smoke, ran out of air while attempting to exit through the darkness and massive debris, and was rescued, at great effort, in respiratory and cardiac arrest. Several other members were nearly killed in the event and rescue – at least one other member was also in respiratory arrest.
Bret's fellow PFD members worked on his resuscitation, transported him, and he died at Good Samaritan Hospital.
Bret had also served with the Sun City Fire Department. He was born September 11th 1960 in California, and is buried at Greenwood Firefighters cemetery by the Bell Tower. His grave is marked with a red cross during the annual Fallen Fire Fighter Memorials each January.
Bret was survived by his parents, wife and children. A community learning center is listed in his name.
Interment:
Greenwood Memory Lawn, 2300 W. Van Buren, Phoenix AZ 85009.
Forest Lawn, Block 174, Lot 2, Space 6
(SW of the Firefighters' Bell Tower, 4W-3S)
Historical Marker placed Mar 14th 2010, 1516 N. 35th Ave.