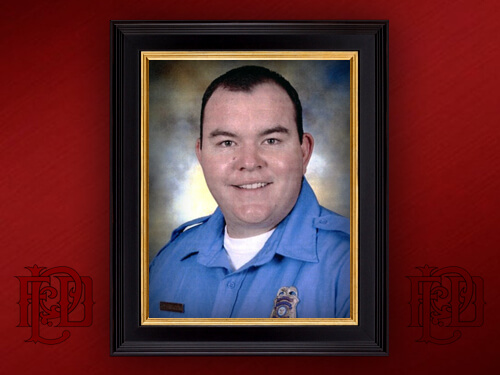 Brian John Beck, Jr.
Fire Fighter, Helmet #106
About Brian John Beck, Jr.
Incident date: Cumulative
Last Alarm: Sunday May 19, 2019, B Shift
Age: 31 years old
Served for: 13 years (2006-2019)
Cause: Occupational Cancer (LODD IIc)
Fire Fighter Brian Beck Jr, most recently of Fire Station 33, contracted occupational cancer from multiple exposures that penetrated personal protective equipment and clothing. Brian was in treatment and hospice and succumbed to the cancer on May 19, 2019 at home, while still active on the job.
Brian was born on May 4, 1988, and is interred at the Greenwood Cemetery in the Firefighters blocks, north of the Bell Tower.
He served Phoenix Fire from 2006 until his death in 2019. Brian is survived by several family members, including his wife, children, and his father retired Captain Brian Beck Sr.
Interment:
Greenwood Memory Lawn, 2300 W. Van Buren, Phoenix 85009.
Forest Lawn, Firefighters' Bell Tower Block 160, Lot 1, Space 3