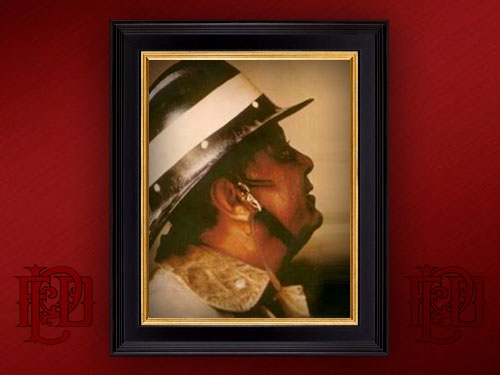 James 'Jimmy' Arcadia
Fire Captain
Assistant to the Fire Chief
Last Alarm: Tuesday June 13th 1967, at Fire Station 22.
Died: Tuesday June 13th 1967
Age: 39 years old
Served for: 7 years
Cause: Cardiac Arrest (LODD II pending)
'Hoseman'/ Firefighter Hugh Henley with Engine 22, was well into his shift at Fire Station 22 and had run several calls. He was not feeling well, and ultimately suffered cardiac arrest in the parking lot of the fire station, where his crew worked on him. He died at St Joseph's Hospital.
Hugh had served the former 'South Phoenix Fire Department' from 1957-1960, and he served in the US Navy in World War II.
ugh was born October 4th 1928 inn Colorado, and was given a Department funeral. He is buried at Resthaven South Cemetery in south Phoenix. His grave is marked with a red cross during the annual Fallen Fire Fighter Memorials each January.
Hugh was survived by his wife and children and we believe there may be a son alive.
Interment:
Resthaven East Cemetery, 4310 E. Southern Ave 85042.
Section Q, Block 22, Lot 3, Space 4.
(NE of old office, east side of oleanders, about 80+ feet north)