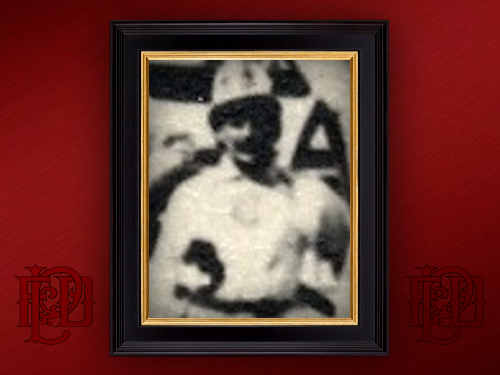 John Proops
Phoenix Fire, Pioneer Hose Company
Last Alarm: December or January 1896, East Madison Street fire
Died: Monday January 6th 1896
Age: 46 years old
Served for: 6 years (1890-1896)
Cause: Pneumonia-Hypothermia from working fire (LODD I, pending)
Fire Fighter John Proops served with the Pioneer Hose Company as a firefighter and its Secretary-Treasurer, and was concurrently the first serving City of Phoenix Janitor and Gardener, and who designed and maintained the city courtyard gardens.
He fought a fire in below freezing temperatures on east Madison Street, becoming water drenched for several hours, becoming ill, but remained until the fire was under control, and went directly from the fire to his bed at home, dying there of pneumonia as a result of the sustained freezing and wet fire operations. John's death certificate was signed by Phoenix Fire physician and Arizona Surgeon General Scott Helms.
John was born 12 th September 1849 in Bristol England, was a miner in Australia and had a bakery in Tombstone Arizona USA at the time of the gunfight near the OK Corral. Originally buried at the old City Cemetery, when it was closed before 1928 he was reinterred at the Beth Israel Cemetery, and is reportedly one of the 3 oldest burials there. His grave is marked with a red wreath during the annual Fallen Fire Fighter Memorials each January. John was survived by his wife Hannah, daughter Rose and son Harry, who was also a Phoenix Fireman, and succeeded his father becoming the second City of Phoenix Janitor and Gardener.
Interment:
Beth Israel Cemetery, 305 South 27th Avenue, Phoenix AZ 85009
Section 1- South, Row 14- Space 13 by the tree