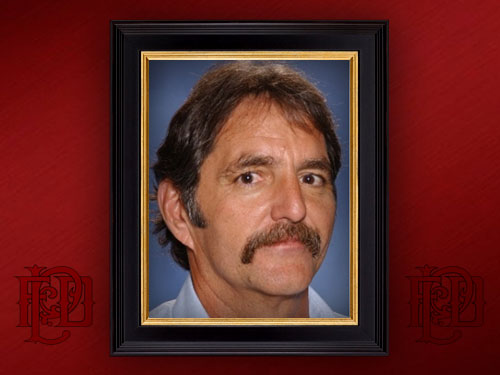 Mark S. Carter
Fire Engineer
Phoenix Fire, Engine 37, A shift
Last Alarm: Monday June 4th 2007
Where: 15425 N. Scottsdale Rd, 07-151855
Died: Monday June 4th 2007
Age: 53 years old
Served for: 16 years
Cause: Cardiac Arrest (LODD II)
Fire Engineer-Paramedic Mark Carter of Engine 37 participated in physical fitness training as part of the Fire Department's physical fitness program. During the fitness period, his engine company was dispatched to three calls. After the third call, and after completing the fitness training, the crew drove to a restaurant for lunch.
While ordering food Mark gave his money to a crew member and walked outside to call his wife. As he walked outside, he collapsed. A customer entered the restaurant and alerted the fire fighters that "someone was down on the sidewalk." The crew members found Mark unresponsive. Attempts by his crew to save him were unsuccessful.
Mark was born May 12th 1954 in Texas, and is buried at Greenwood Firefighters cemetery by the Bell Tower. His grave is marked with a red cross during the annual Fallen Fire Fighter Memorials each January.
Mark was survived by his wife, daughter and step-daughters.
Interment:
Greenwood Memory Lawn, 2300 W. Van Buren, Phoenix AZ 85009.
Forest Lawn, Block 174, Lot 2. (SW of the Firefighters' Bell Tower, 4W-2S)
Historical Marker placed Dec 18th 2010, 15233 N. Greenway-Hayden Loop.