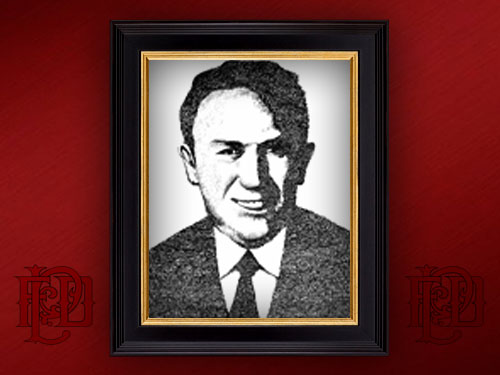 Michael 'Ambrose' Shea
Fire Engineer
Phoenix Fire, Squad 1
Last Alarm: Monday December 9th 1929, Inc # 29-12090436
Where: Supermade Aluminum Company, 1520 E. Van Buren
Died: Tuesday December 10th 1929
Age: 29 years old
Served for: 7 years
Cause: Apparatus Accident (LODD I)
Firefighter Ambrose Shea was riding the tailboard on Squad 1, an open cab fire truck and responding to a warehouse fire, when Engine 2, responding from a different location, struck them. The impact propelled him from the tailboard and into a wall. He died the next morning of his injuries.
Several other firefighters suffered life and career altering injuries, and his Captain died in the same accident.
Ambrose had served the Phoenix Fire Department for 7 years, and was a talented baseball player, having just recently been tentatively signed by Major League Baseball for the coming season.
Ambrose was born February 24th 1889 in Massachusetts, and he is buried at Calvary Cemetery in Holyoke, Massachusetts. His grave is marked with a red cross during the annual Fallen Fire Fighter Memorials each January. He was survived by siblings in Massachusetts.
Interment:
Calvary Cemetery, 2140 Northampton St, Holyoke, Massachusetts 01040, in an unmarked grave on a Family Plot.
Historical Marker placed 9 Dec 1929, 1414 E. Van Buren, north side of street