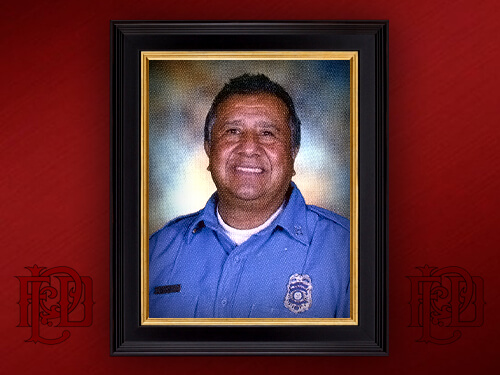 Nolberto Aguirre Gem
Fire Captain - Paramedic, Helmet #1029
Phoenix Fire E55. Class: 85-1
About Nolberto Aguirre Gem
Incident date: Cumulative Multiple Exposures
Last Alarm: Monday 22 January 2022, A shift, retired
Age: 65 years of age
Served for: 35 years (1985-2019
Cause: Occupational Cancer (LODD IIc)
Fire Captain-Paramedic Nolberto Aguirre 'Norby' Gem contracted occupational cancer, non-Hodgkins during his career. His occupational diagnosis was confirmed shortly after his retirement in 2019. He continued chemotherapy and contracted COVID-19 which stressed his immune system. He was admitted to the hospital at the end of December 2021 and died on January 22, 2022.
Nolberto was born on February 23, 1956 in Tempe, Arizona, and joined the Phoenix Fire Department and Local 493 in 1985, serving for 35 years. His assignments other than on fire apparatuses included Public Affairs and EMS (Emergency Medical Services).
Nolberto is survived by his mother, son and daughter, as well as his former wife and many other family members.
Interment:
View Memorial
Greenwood Memory Lawn & Cemetery, 2300 W. Van Buren, Phoenix 85009.
Forest Lawn, Firefighter's Blocks, Block 160, Lot 4, Space 8.