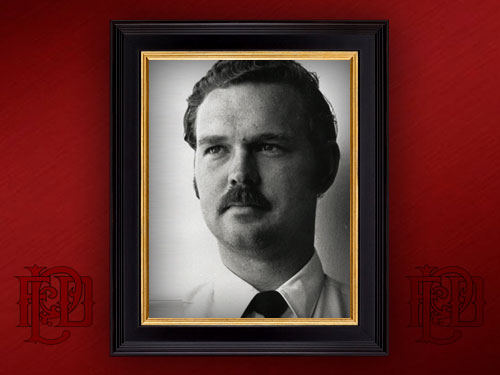 Randy J. Potts
Fire Fighter
Phoenix Fire, Engine 11, B-shift
Last Alarm: Monday August 5th 1974
Where: ARA Air Conditioning Co, 1150 E. Van Buren. Inc# 8-455-74
Died: Tuesday August 6th 1974
Age: 27 years old
Served for: 2 years
Cause: Wall Collapse during a fire (LODD I)
Firefighter Randy Potts was on Engine 11 and operating at a large commercial structure fire. He was crushed by a large falling brick wall. He died the next morning at Good Samaritan Hospital.
Randy was born November 7th 1946 in Michigan, and is buried at Phoenix Memorial cemetery. His grave is marked with a red cross during the annual Fallen Fire Fighter Memorials each January.
Randy was survived by his wife, two sons, and two brothers. He served in the US Marine Corps as a Sergeant in Vietnam.
Interment:
Phoenix Memorial Cemetery, 200 W. Beardsley, Phoenix 85027.
Garden of Times, Rest 1, 223A-4
(directly south of the office/chapel, 13W of cul de Sac road-20S)
Historical Marker placed Aug 5th 2011, 1306 E. Van Buren.