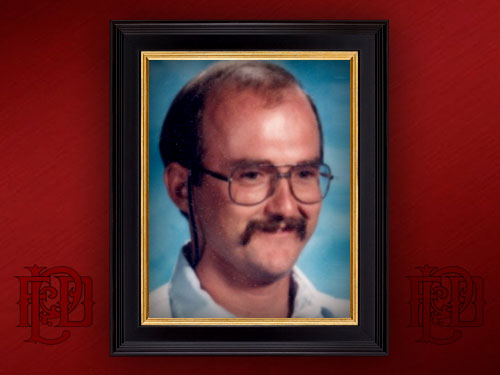 Tim J. Hale
Fire Engineer
Engine 15, A-shift and Rescue 3, C-shift
Last Alarm: Friday February 11th 1994
Where: 602 S. 17th Ave, Inc# 94-17718
Died: Saturday February 12th 1994
Age: 29 years old
Served for: 9 years
Cause: Struck by impaired driver at scene (LODD I)
Fire Engineer Tim Hale from Engine 15 was working a shift on ambulance Rescue 3, and was with his paramedic partner Danny, unloading the gurney from the ambulance for a nearby patient. An impaired driver rear-ended the ambulance, narrowly missing his partner. Tim was pinned between the truck and the back of the ambulance. He spoke his last words to his partner, and died shortly after.
Tim was born January 24th 1955 in Glendale, and is buried at Greenwood Firefighters cemetery by the Bell Tower. His grave is marked with a red cross during the annual Fallen Fire Fighter Memorials each January.
Tim was survived by his mother, his father, Rich Hale, a retired Glendale Fire Captain-Paramedic, his mother, sister, and his two sons. His son Jacob is now a Phoenix Fire Fighter.
Interment:
Greenwood Memory Lawn, 2300 W. Van Buren, Phoenix AZ 85009.
Forest Lawn, Block 174, Lot 2, Space 5.
(SW of the Firefighters' Bell Tower, 4W-4S)
Historical Marker placed Nov 20th 2010, 602 S. 17th Ave.