Volunteers
The success of community outreach with this magnitude is a direct result of volunteer support. The event had 139 volunteers set aside their personal time to work side by side canvasing a neighborhood door to door to deliver and install 10 year sealed battery smoke alarms to families who need them in the area of Charles Harris Elementary school.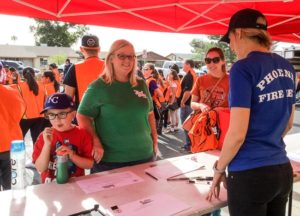 Community leaders/partners
These bi-annual, large-scale community events were established by the City of Phoenix Office of the Mayor, Phoenix City Council, and the Phoenix Fire Department, with support from Aetna Medicaid, Paradise Valley Community College, Phoenix Fire Foundation, Arizona Burn Foundation, and the American Red Cross.

Training
When fire occurs in your home, your chances of survival are two times better when working smoke alarms are present than when they are not. Volunteers were trained by the Phoenix Fire Department on the proper use and installation of smoke alarms.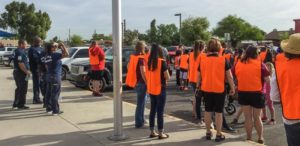 Final Tally
After all volunteers were trained we were able to form 48 teams. Some teams were able to perform the work of two teams. The number of houses canvased was 1124 and the total smoke alarms installed were 337.