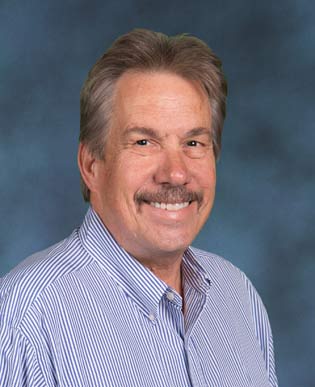 PRESIDENT / CHAIRMAN OF THE BOARD
Doug Mummert served over 36 years with the Phoenix Fire Department, retiring as a Division Chief. He also served as a firefighter, EMT, Paramedic, Hazardous Materials Technician, Engineer, Captain, Public Information Officer, and Battalion Chief.
He is an original member of both the FEMA Urban Search & Rescue (USAR) Task Force (AZTF-1) and the departments All Hazards Incident Management Team (AHIMT). He also served on the FEMA USAR Incident Support Team (IST) and as a subject matter expert for the Department of Homeland Security. Doug is also a proud military veteran of the United States Air Force. He attended Phoenix College, Arizona State University and Grand Canyon University.
He enjoys serving on the board and as an officer for several professional & non-profit organizations, including The National Academy of Television Arts & Sciences & the Academy's Foundation and Arizona Search Dogs. Doug served as the fire department's Community Service Fund Drive (United Way Campaign) Liaison and on the Executive Committee from 2002 until his retirement. He was honored to serve as the city's Campaign Chairman in 2008 and 2013. Both campaigns raised over a million dollars each for local charities.
With the help of many, he created the program, Phoenix Fire Works in 1998, which would ultimately fill a void in educating and informing the public about topical fire department related issues. Thanks to an excellent, collaborating production team, the program won critical acclaim and has been awarded or been nominated for many major awards, including the Rocky Mountain Emmy. He authored several articles for various magazines and later in his career, Doug hosted Phoenix Fire's weekly radio program, Valley Watch, for many years, which can be heard on several radio stations throughout the area.
He is also widely known as the "father" of Samantha, the synthesized voice heard dispatching incidents over Channel One on the radio and in the fire stations.
During his career he was awarded the department's Medal of Honor, The Alan V. Brunacini Award of Excellence, The Stephan A. Jensen Media Excellence Award, The Lifetime Achievement Award and multiple Awards of Merit & Unit Citations. He has also received two City of Phoenix CSFD Chairman's Awards, multiple Telly Awards and has been nominated for several Rocky Mountain Emmy Awards.
In "retirement." Doug is staying busy. He volunteers for the department on such programs as the Rides for Toys charity events. He also heads up the department's charitable arm, the Phoenix Fire Foundation and is a Public Safety Advocate/Advisor.