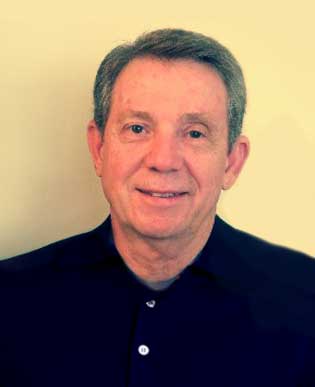 Patrick Cantelme is a native of Phoenix Arizona where he continues to live with his wife Sandra and four children, Daniel, Lindsey, Patrick Jr. and Kaitlin.
Mr. Cantelme is a retired Phoenix Fire Captain and former President of the United Phoenix Fire Fighters' Association Local 494. He was hired as the youngest fire fighter (age 18) and promoted as youngest Fire Captain in the history of the City of Phoenix Fire Department at age 25. He was elected as President of United Phoenix Fire Fighters' Association Local 493 in 1978 and continued in that capacity for 20 years, where he represented fire fighters in Phoenix, Tempe, Chandler, Glendale and Peoria. He retired from the Phoenix Fire Department after 30 years in January, 1999.
During Pat's tenure with the Phoenix Fire Department and as President of Local 493 he helped develop and refine the Fire Departments' Emergency Medical Transportation System, its Labor Management process and negotiated the first ten Union contracts with the City of Phoenix. As Co-Chair of the Operations Committee, along with Assistant Chief Dennis Compton, Pat and Dennis, working with Fire Chief Alan Brunacini helped Phoenix Fire develop and implement some of the most innovative fire service programs in the United States.
Pat's educational background includes St. Mary's High School, Phoenix College, Arizona State University and Harvard University's Trade Union Program.
Between 2000 and 2007, Mr. Cantelme became a founding partner/owner and CEO of MedicWest Ambulance, providing emergency and general transport ambulance service in Las Vegas, North Las Vegas and Clark County, Nevada.
He was also an owner and CEO of Professional Medical Transport Ambulance (PMT) Company's 911 Emergency Ambulance Service (2005 – 2012) with exclusive 911 ambulance contracts for the Arizona cities of Scottsdale, Tempe, Chandler, Peoria and the Town of Paradise Valley serving over 700,000 Arizona citizens.
He is currently the managing partner and either majority or equal owner of six real estate Limited Liability Companies in Arizona and Nevada (Mount Charleston LLC – Nevada, SWA-PMT LLC – Nevada, Sundance Parkway LLC – Arizona, SoHo on Van Buren LLC – Arizona, Welnick Marketplace LLC – Arizona, and Tempe Warehouse LLC – Arizona.) He and his partner, Jim Kuykendall currently specialize in the restoration and development of historic buildings in downtown Phoenix including the successful and highly acclaimed "Van Buren" concert venue.
Mr. Cantelme is a co-founder, President and Chairman of the Board of the CDH Charitable Foundation, a $6 million private foundation providing grants for college scholarships for Arizona students. Each year the Foundation awards over $500,000 in scholarship grants for Arizona higher education students.
In addition to his charitable work with CDH Foundation, Mr. Cantelme's community involvement includes: Founding member of Central Arizona Shelter Services in 1984 serving Central Arizona's homeless population, former Board of Directors of Valley of the Sun United Way, former Chairman of City of Phoenix Planning Commission, former President of Central Arizona Labor Council, former Chairman of Public Safety Retirement System of Arizona, and former member of Governor's Groundwater Task Force.